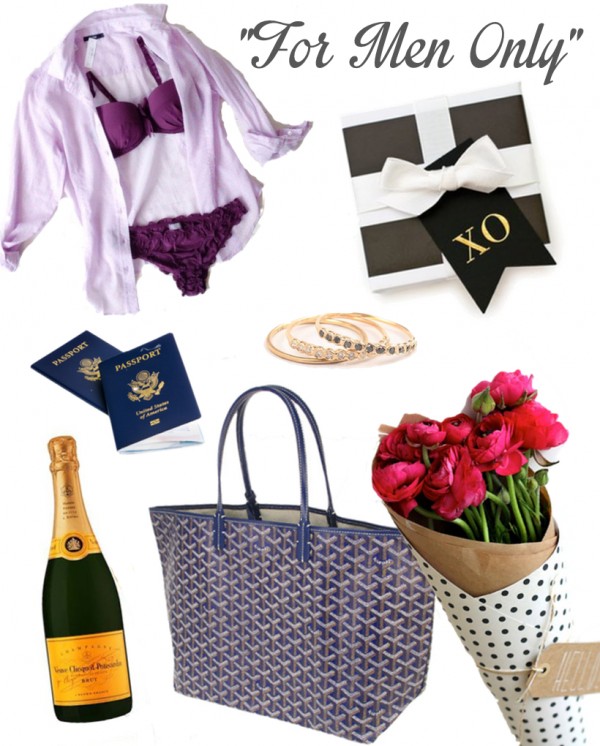 From Top Left: Room No. 3 / Sugar Paper / Catbird / Veuve Clicquot / Goyard
The men in our lives are our rocks, our best friends, and a shoulder to cry on. They are confidants, travel buddies and the fathers of our children. They make us laugh  (and sometimes cry!) and we love spending quality time with them. While they fill a special need in our lives, our men don't always shine with their gift giving and planning skills.
To bridge the gap Brass Tacks offers "For Men Only", an exclusive service just for guys. The possibilities are endless –  planning a romantic getaway, special occasion surprises, lingerie, jewelry and specialty shopping,  gift wrapping and personal delivery. Give your man the confidence of knowing he's scored the perfect gift while you delight in the fabulous end result!
Is your hubby tasked with organizing the perfect anniversary trip? Brass Tacks will make all the arrangements to ensure a memorable stress-free vacation for both of you! Big birthday coming up? A sparkling custom-made bauble will do the trick!
Drop a hint to your man today and Brass Tacks  will simplify HIS life.